40 thousand people gather in Naples for trot race on the seafront.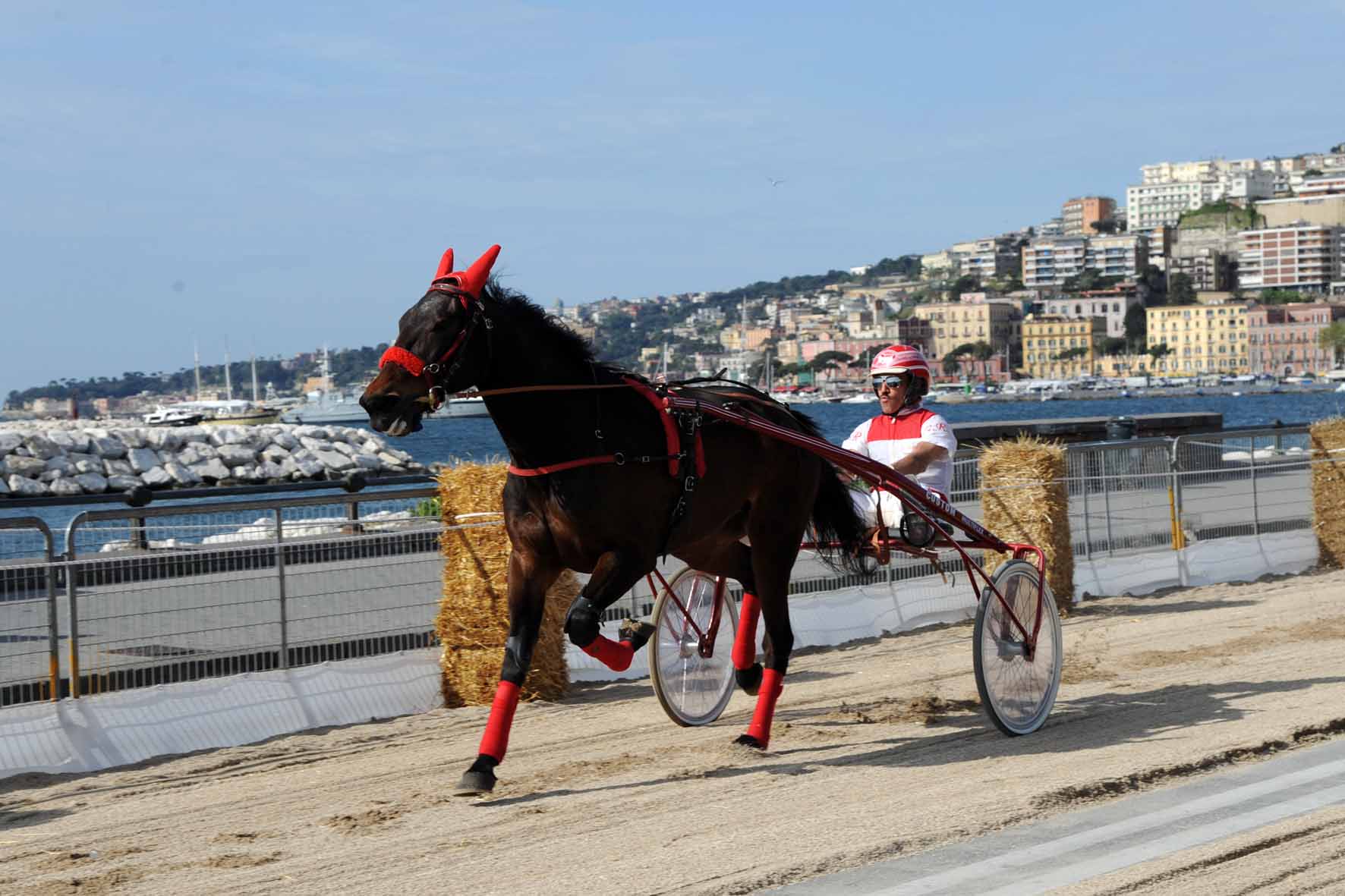 The event organised on the Naples seafront by the Neapolitan Racecourses Association and with the sponsorship and support of the council and MIPAAF, which oversees the Italian equestrian movement, was a huge success.
An estimated forty thousand people were present and decided to attend over the weekend in the southern city. The 600m course was set up in Via Caracciolo, stretching from Piazza della Repubblica to Viale Dohrn, and saw 8 horses split into 4 heats of two and go head to head. 
It was naturally a non-profit event and the aim was far from financial and sought to bring the local people closer to an animal that they rarely have the chance to come into contact with. The protagonists were all awarded prizes in recognition of their participation by the city mayor De Magistris and the organising club President Pier Luigi D'Angelo.
There was lots of positive feedback from the crowd and it was a special day for the many children on hand in particular who had never previously had the chance to be that up close and personal with a horse before.