FISE backing the promotion of tourism linked to equestrianism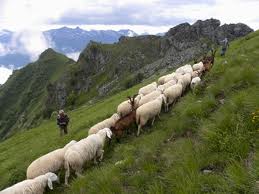 The following initiative was the idea of a committee of equestrian associations committed to the protection of the Maremanno Horse and also the rich cultural traditions attached to the Maremma territory.
The history of the territory is one characterised by seasonal migration across the green landscape, a journey which began way back in the bronze and iron age, connecting the Casentino Apennines with the Maremma coast which was often at the centre of commercial exchanges and oversaw the flow of shepherds with their flock on the move from high to flat pastures: a seasonal event.
It is a place with features that recall eras of the past and allows people to discover the territory and trades attached to pastoralism, in addition to the discovery of ancient villages, castles, abbeys and churches that are all found along the 200km of pastures, paths, forests and rivers.
The Italian Equestrian Federation (FISE) is amongst the associations backing this initiative which is another sign of the growing interest in promoting and developing tourism linked to equestrianism and the land.