Le Lame International – Sagrantino Tour on the horizon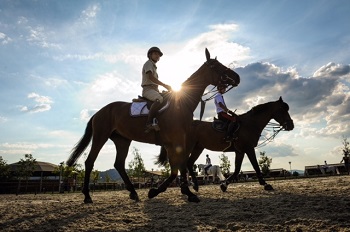 The anticipation is rising ahead of the "Le Lame International- Sagrantino Tour" (CSI 2* 18/21 August and CSI 3* 23/28 August).
A number of nations will be represented and standing out from the foreign contingent is Abdullah Mohd Al Marri of the UAE. The international star reached the final of the 2008 World Cup as well as Asian Games in 2014 and 2006.
Other names that catch the eye are Roberto Tafur Teran (Colombia), Alfredo Hernandez Ortega (Mexico), Alice Debany Clero (USA) and Dalma Rushdi Malhas (Saudi Arabia).
The latter is a symbol for equal opportunities and the female star, 24, is a symbol of progress for the Arabian summer: she was the first female rider to compete for Saudi Arabia at the Youth Olympic Games in 2010.
Speaking recently Dalma Rushdi Malhas has confirmed her determination to keep giving her all and to show that women can have the same opportunities in the world of sport.